Development Activities Meetings
OBID is a Registered Community Organization (RCO) with the City of Pittsburgh Department of City Planning. The RCO designation provides OBID a formal role in the current development projects and neighborhood planning processes. Please use this platform to learn about current Development Activities Meetings (DAM), provide feedback on proposed developments and plans for Oakland projects requiring a public hearing and meet a development threshold.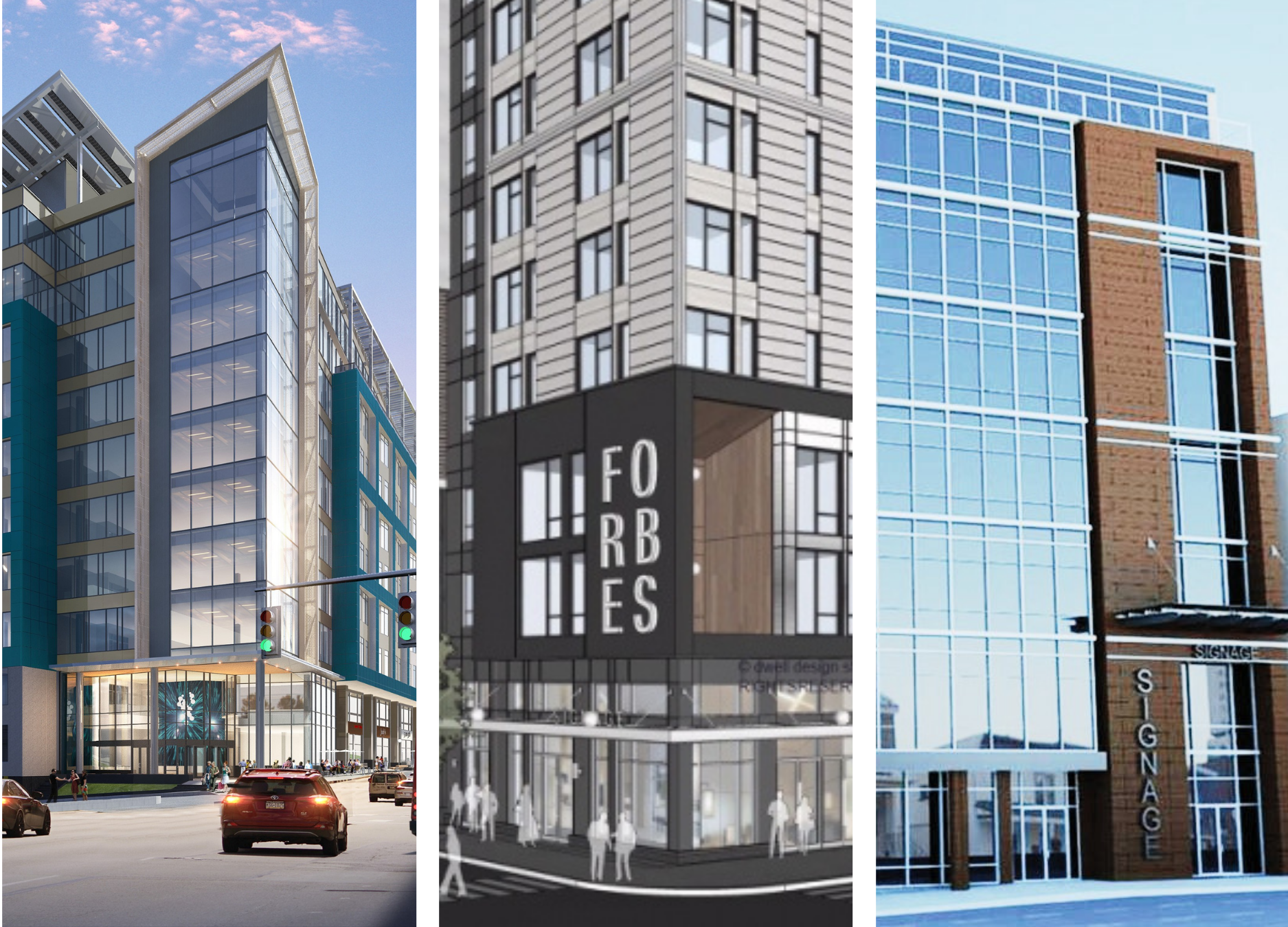 About Registered Community Organizations (RCOs)
Community organizations often tackle a great variety of issues such as social services and community cleanups. Community organizations that are concerned with the development of the community can become a Registered Community Organization (RCO) in order to have a formal role in the current development projects as well as neighborhood planning processes.
Oakland Development Activities Meetings
Forbes Ave. Curb Management
PGH Smart Loading Zone Case Study Report from Automotus
Smart Loading Zones Pittsburgh Case Study Stage 1
Monday, June 12th, 2023
Monday, May 8th, 2023
Forbes Ave DAM Presentation 5.8.23
Wednesday, May 3rd, 2023
CMU Margaret Morrison St. Neighborhood Commons DAM
CMU Margaret Morrison St. Neighborhood Commons Project Pre-Application Presentation
Monday, February 13th, 2023
Aliquippa Street Public Realm/ Crawford Hall
Monday, January 17th, 2023
3724 Dawson Street
Monday, January 9th, 2023
Monday, November 14th, 2022
Mazeroski Field: Electical Box & Utility Grates
252 Parkman Avenue - SINGH HOME ADDITION
Tuesday, October 18, 2022
Thaw Hall - University of Pittsburgh
University Club Terrace - University of Pittsburgh
Schenley Quadrangle Steps - University of Pittsburgh
September 12, 2022
University of Pittsburgh Hillman Library
Monday, July 11, 2022
Oakland Crossings Parcel A Mixed Use Development - 3401 Boulevard of the Allies
Monday, June 27th, 2022
Port Authority Bus Rapid Transit Project - Downtown to Oakland
Monday, April 4, 2022
Carnegie Library Main Branch Renovations
Oakland Pride LGBTQ+ Senior Housing Development (3129-3133 Forbes Avenue)
Monday, March 21, 2022
University of Pittsburgh Campus Recreation/Wellness Center (2921 O'Hara Street)
William PITT Union Patio Renovations 3959 Fifth Avenue
Wireless Antenna and Stealth Enclosure
Saturday, March 19, 2022
Zoning Proposal - Oakland Plan Open House
January 10, 2022
Langley Hall Exterior Renovations (142 Tennyson Avenue)
December 13, 2021
Improvements to The Porch at Schenley restaurant (221 Schenley Dr)
November 30, 2021
November 29, 2021
Oakland Public Realm District, Subdistrict E (OPR-E) Proposed Legislation
October 26, 2021
Meeting Goals
Empower residents, property owners, business owners, and stakeholders with an opportunity to learn about proposals impacting the community and resolve concerns at an early stage of the application process.
What projects require a meeting?
A Development Activities Meeting is required for any development activity that occurs within the Oakland Business Improvemnet District that will require a City hearing and that meets at least one of the following thresholds:
2,400 sq.ft. of new or expanded structure
new construction of 4+ residential units
new or enlarged parking area with 10+ stalls
use variances
zoning map amendments
project development plans
planned developments – PLDP
planned developments – FLDP
master development plans
institutional master plans
an application to the Historic Review Commission
an application to the Art Commission
OBID supports equal opportunity!