Development Activities Meetings
OBID is a Registered Community Organization (RCO) with the City of Pittsburgh Department of City Planning. The RCO designation provides OBID a formal role in the current development projects and neighborhood planning processes. Please use this platform to provide feedback on proposed developments and plans for Oakland projects requiring a public hearing and meet a development threshold.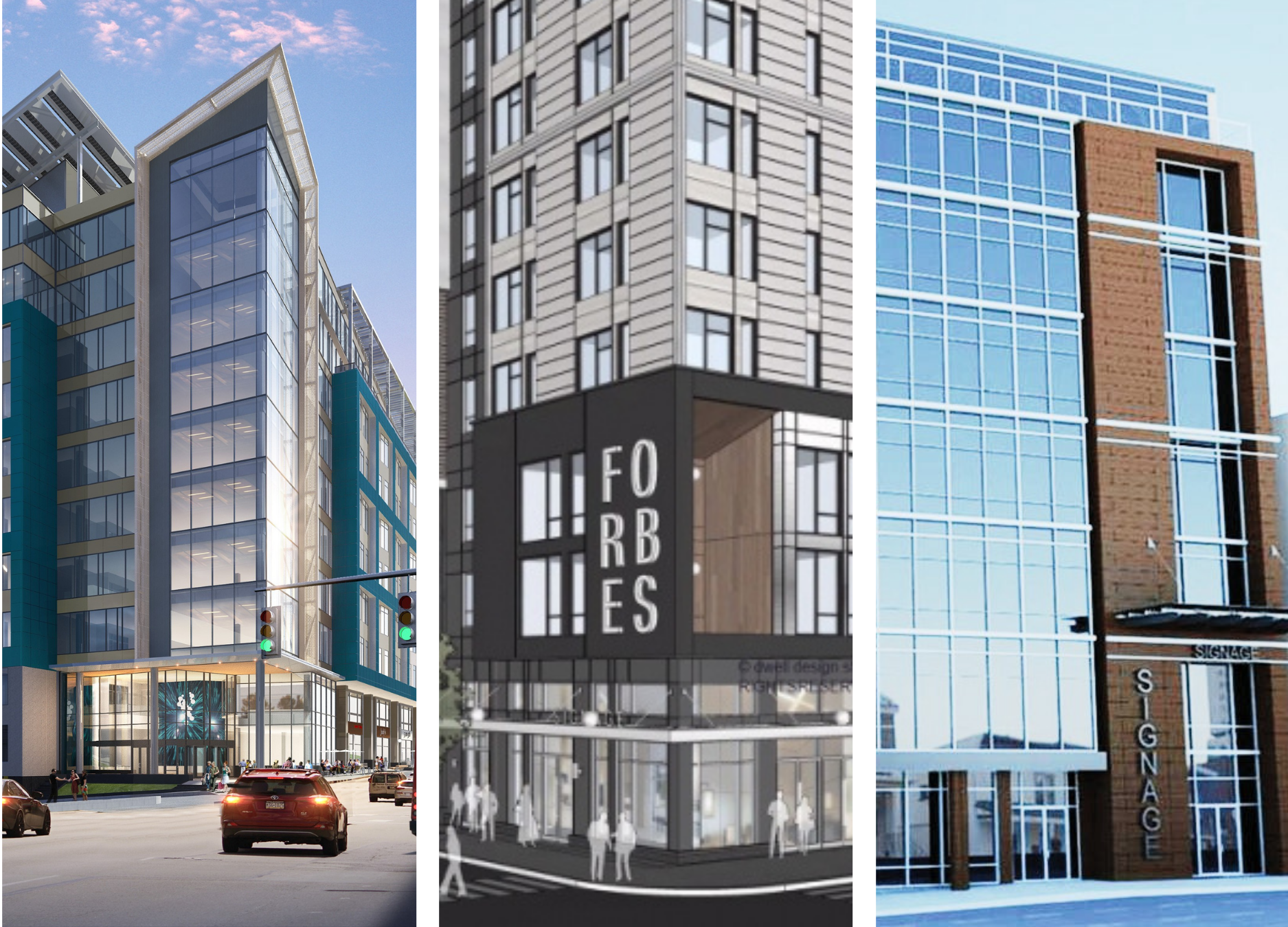 Upcoming Development Activities Meetings
The following Development Activities Meeting is scheduled for Monday December 13, 2021 5:30 p.m. EST via Zoom.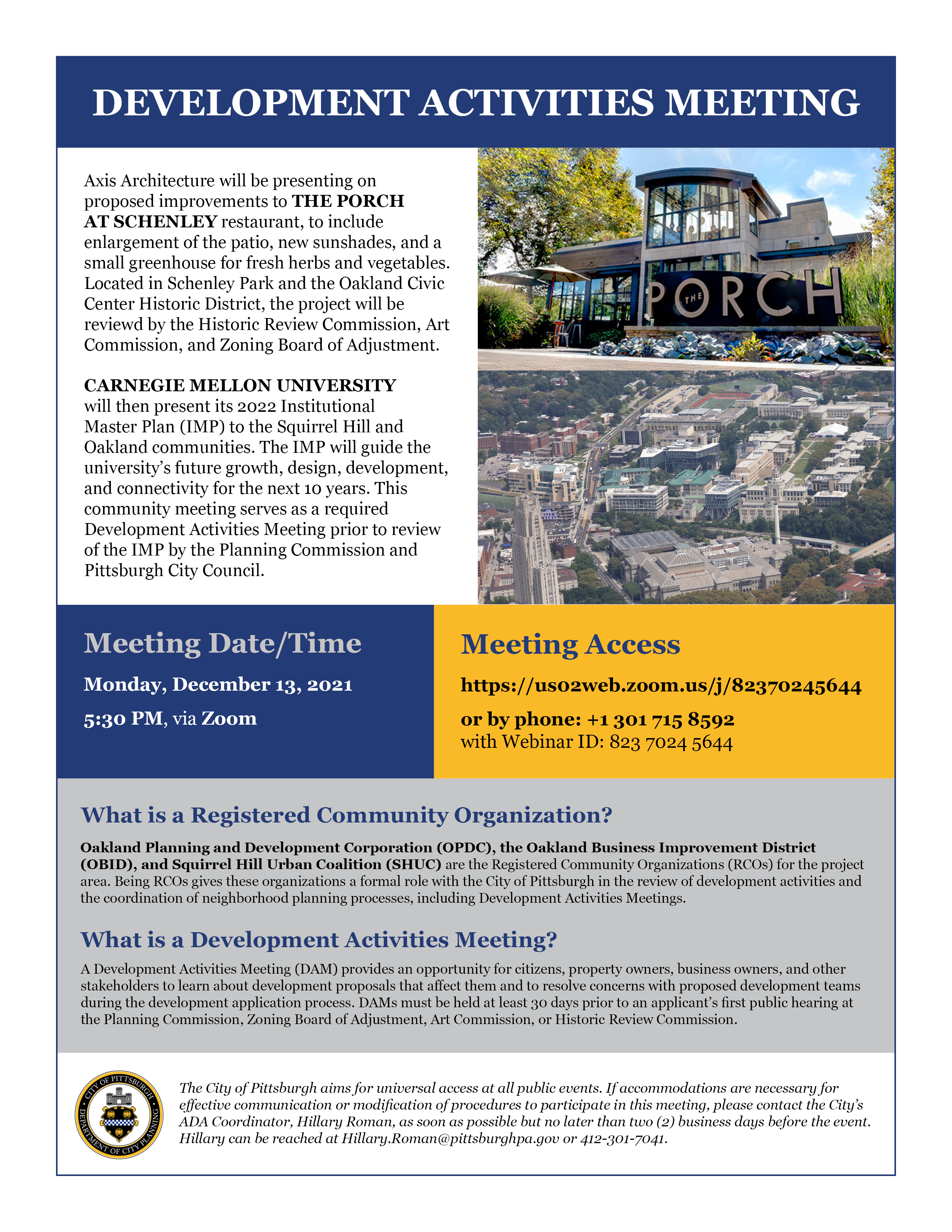 Meeting Goals
Empower residents, property owners, business owners, and stakeholders with an opportunity to learn about proposals impacting the community and resolve concerns at an early stage of the application process.
What projects require a meeting?
A Development Activities Meeting is required for any development activity that occurs within the Oakland Business Improvemnet District that will require a City hearing and that meets at least one of the following thresholds:
2,400 sq.ft. of new or expanded structure
new construction of 4+ residential units
new or enlarged parking area with 10+ stalls
use variances
zoning map amendments
project development plans
planned developments – PLDP
planned developments – FLDP
master development plans
institutional master plans
an application to the Historic Review Commission
an application to the Art Commission
Previously Reviewed Developments
Oakland August 9, 2021
Demolition of 107-111 Halket Street Townhomes Report
Special Exception for 3342 Fifth Avenue project Report
Watch recording of meeting here.
Oakland June 24, 2021
Bates Street Rowhouses Demolition at 3400 block of Bates Street Report
Oakland June 21, 2021
Croatian Fraternal Union Redevelopment at 3441 Forbes Avenue
View Report
Watch recording of meeting here.
About Registered Community Organizations (RCOs)
Community organizations often tackle a great variety of issues such as social services and community cleanups. Community organizations that are concerned with the development of the community can become a Registered Community Organization (RCO) in order to have a formal role in the current development projects as well as neighborhood planning processes.
OBID supports equal opportunity!