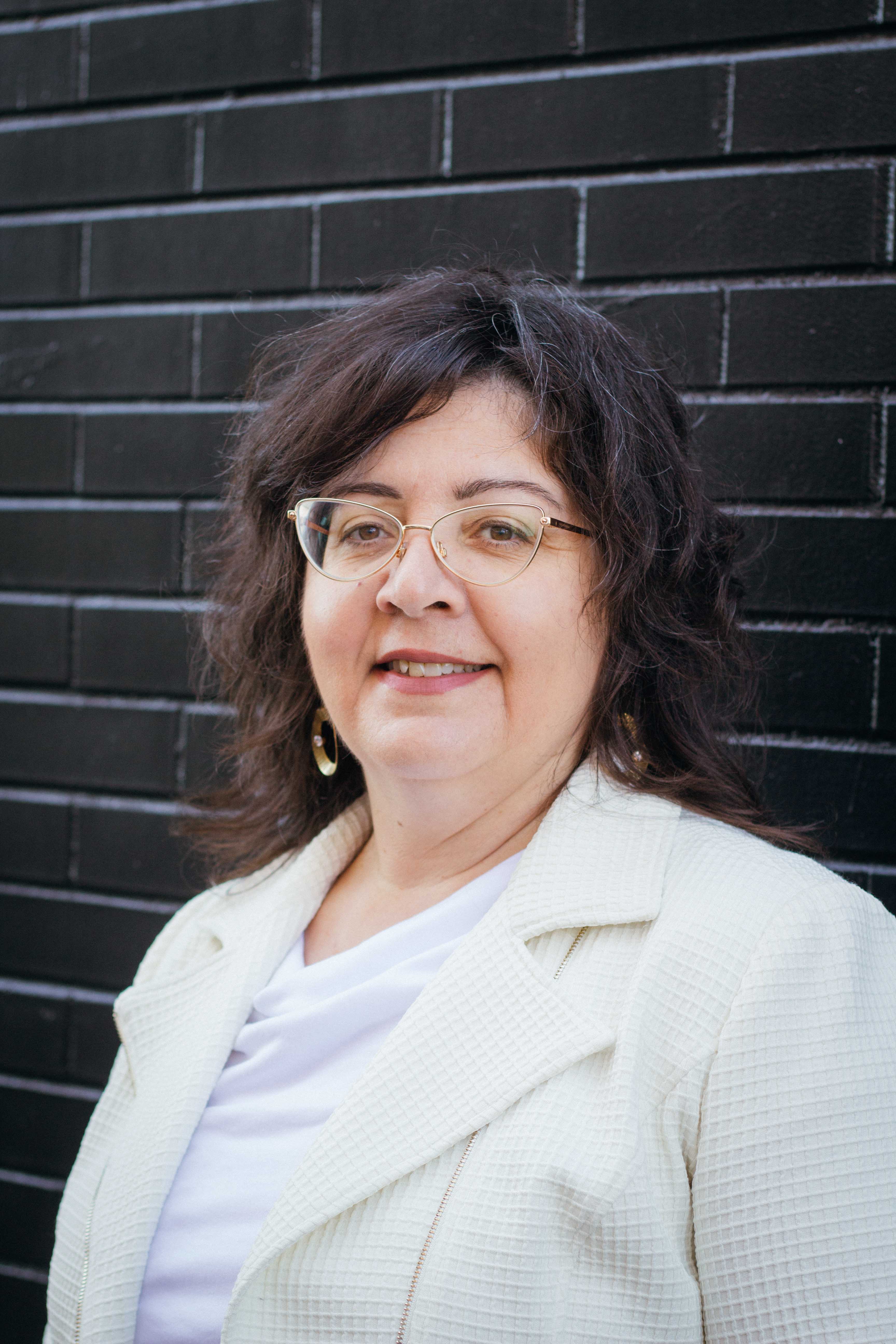 Georgia Petropoulos
Chief Executive Officer
Georgia Petropoulos is an accomplished non-profit executive in the fields of economic development and urban place management. At the Oakland Business Improvement District, she leads a dynamic organization representing the business, civic, education and medical sectors of Pittsburgh's largest hospital and university town. Under her guidance, the organization developed successful public/ private partnerships that invested over $8 million for critical services and improvements in support of Pennsylvania's third largest economic center.
Drawing on her background in architecture, she spearheads various design-based visionary projects such as Innovation Oakland (focused on 21st century approaches to community place making) and Oakland For All (a collaborative e ffort advocating for accessible communities).
In addition to her executive career, Georgia serves on various advisory committees and boards including Community Human Services, the Oakland Transportation Management Association, the City-County Task Force on Disabilities, and the Urban Land Institute Women's Leadership Initiative Steering Committee. Georgia completed executive training at the Center for Creative Leadership in San Diego, California, and is a graduate of Leadership Pittsburgh. She earned a Bachelor of Arts in Architectural Studies/French Language & Literature from the University of Pittsburgh and a Masters of Architecture from Washington University.
As a bi-lingual daughter of Greek immigrants, Georgia is passionate about all things culture and design and has enjoyed extensive travels throughout North America, Europe, and Africa.
Cate Irvin
Director of Placemaking and Activation
Cate Irvin is a sociologist, public health specialist, urbanist, and community engagement expert. She comes to the Oakland Business Improvement District from Chattanooga, TN, where she has spent the last few years working with the Chattanooga Department of Transportation on public engagement and policy development.

Building on her public health and urban sociology background, Cate specializes in tying together place-based and health-based initiatives with detailed research to create vibrant, healthy environments with thriving local economies. She earned a Bachelor of Arts in Sociology from Emmanuel College, in Boston, MA. Prior to pursuing her graduate education, Cate lived in Nairobi, Kenya and worked as an HIV/AIDs relief worker. This work instilled in her the importance of equitable access to physical and mental healthcare, as well as a passion for community-based work. Fueled by these passions, Cate earned a Masters in Public Health from Tulane University. She is currently ABD for her doctorate in Urban Sociology from Tulane University.

When not working, Cate loves to travel as much as possible. When staying closer to home, she loves exploring the city with her trusty companion, Kuja, a feisty 12-year old puggle whom she adopted while living in New Orleans.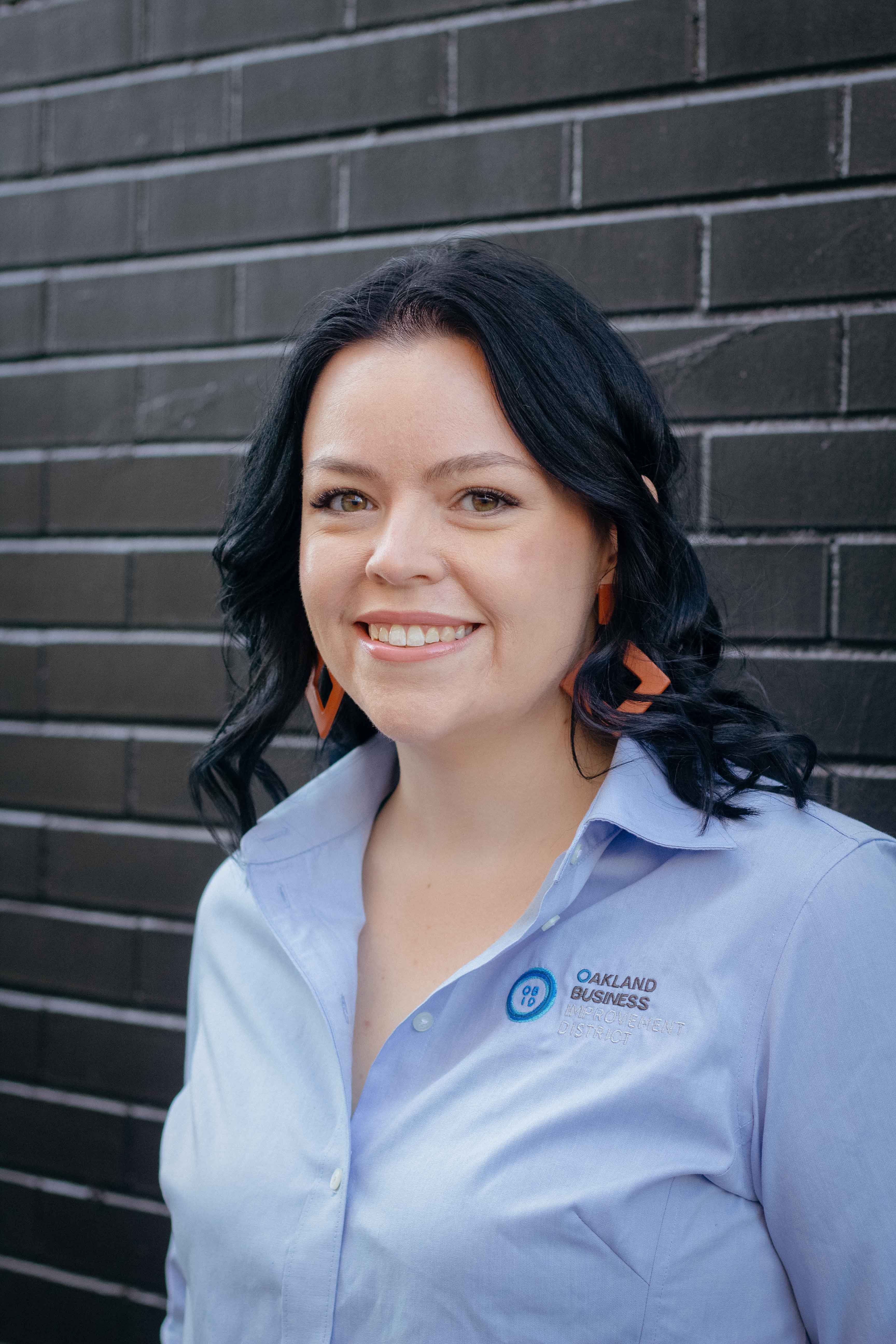 Julie Grabiak
Operations Manager
Julie Grabiak has been operating the Oakland Business Improvement District's Clean Team with Block by Block since 2017.
Julie is also a passionate mountain biker and spends her downtime helping to lead mountain bike rides for Women and underrepresented genders as she does her part to make her sport more equitable and representative of people of all backgrounds.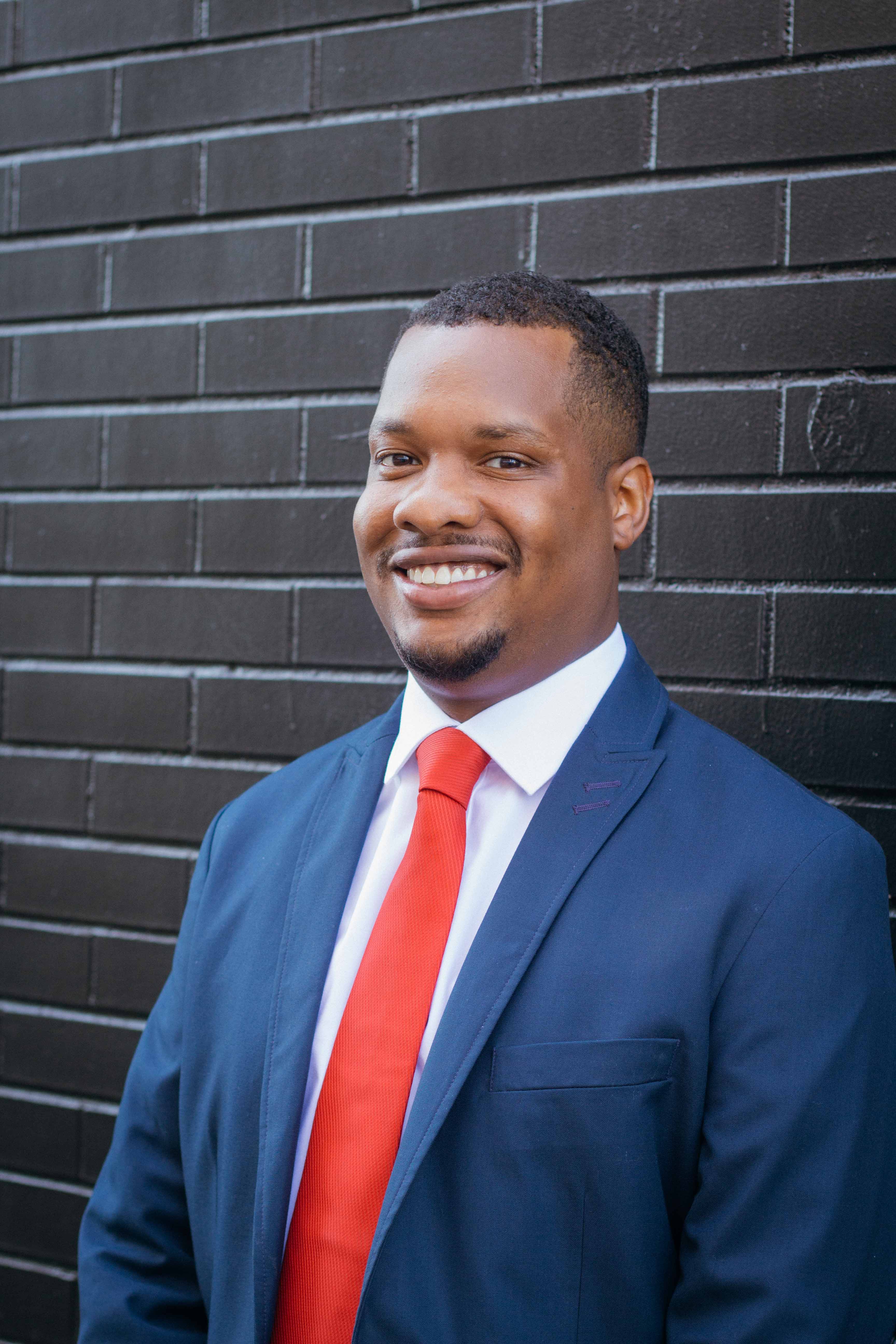 Lamont Craven
Communications Manager, InnovatePGH
Lamont Craven is the Communications Manager at InnovatePGH and is helping OBID with communications, social media, and curating AWESOME newsletters. His passions lie at the intersection of STEM, entrepreneurship, and all things dogs. He has two German Shepherds (Arlo & Carbon) and one rambunctious English Bulldog (Porkchop).
Aaron Henderson
Associate Professor, Artist, Advisor, and Curator of the Forbes Digital Plaza
Aaron Henderson's photographs, videos and installations are inspired by a visceral and intellectual interest in how the body moves through space. His projects articulate different facets of an ongoing critique of our relationship to spectacle, technology and performance. He believes that is only through a thorough examination of ourselves—and our culture—that we can discover what we were, what we are, and what we are becoming.
Well acquainted with movement, he threw himself into walls and off of platforms for STREB Extreme Action, an acrobatic performance company from 2002-6. His videos and installations have been presented at the Carnegie Museum of Art, the Wexner Center, and many other museums and galleries in the United States, Europe and Asia. His projection designs have been presented at Lincoln Center, the Andy Warhol Museum, the Institute of Contemporary Art (Boston) and theaters and festivals around the world.
Aaron is an Associate Professor in the Department of Studio Arts at the University of Pittsburgh. He is also the art curator for the Forbes Digital Plaza in the Oakland Business Improvement District.
OBID's Block by Block Team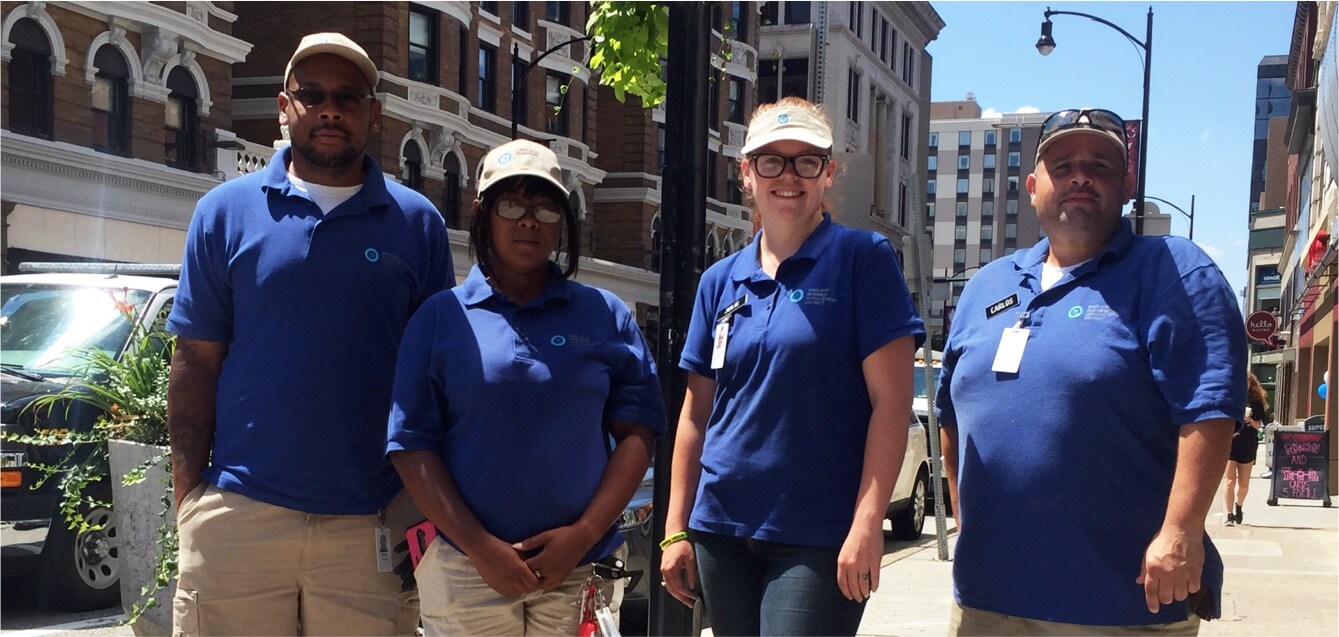 From Left: Brandon Shannon, Kayla Sewell, Julie Grabiak, Carlos Velazquez; (Absent from photo: Alex Beebout)
Block By Block, a nationally recognized contractor, provides cleaning and maintenance services for the District. Our crew works seven days per week to ensure that the commercial corridor remains free of litter and debris. We collect more than 24,000 pounds of trash annually!
Of course, litter removal is just the first step in creating an attractive streetscape. Our crew also removes weeds, graffiti, illegal flyers, stickers and staples from our infrastructure. During the fall season, the crew also ensures that the leaf buildup is removed along with the typical litter and debris. The crew also uses a hot-water pressure washer to remove gum, grease, dirt and grime from all of our district's sidewalks to give our district a special shine.
Join Our Team
OBID is hiring!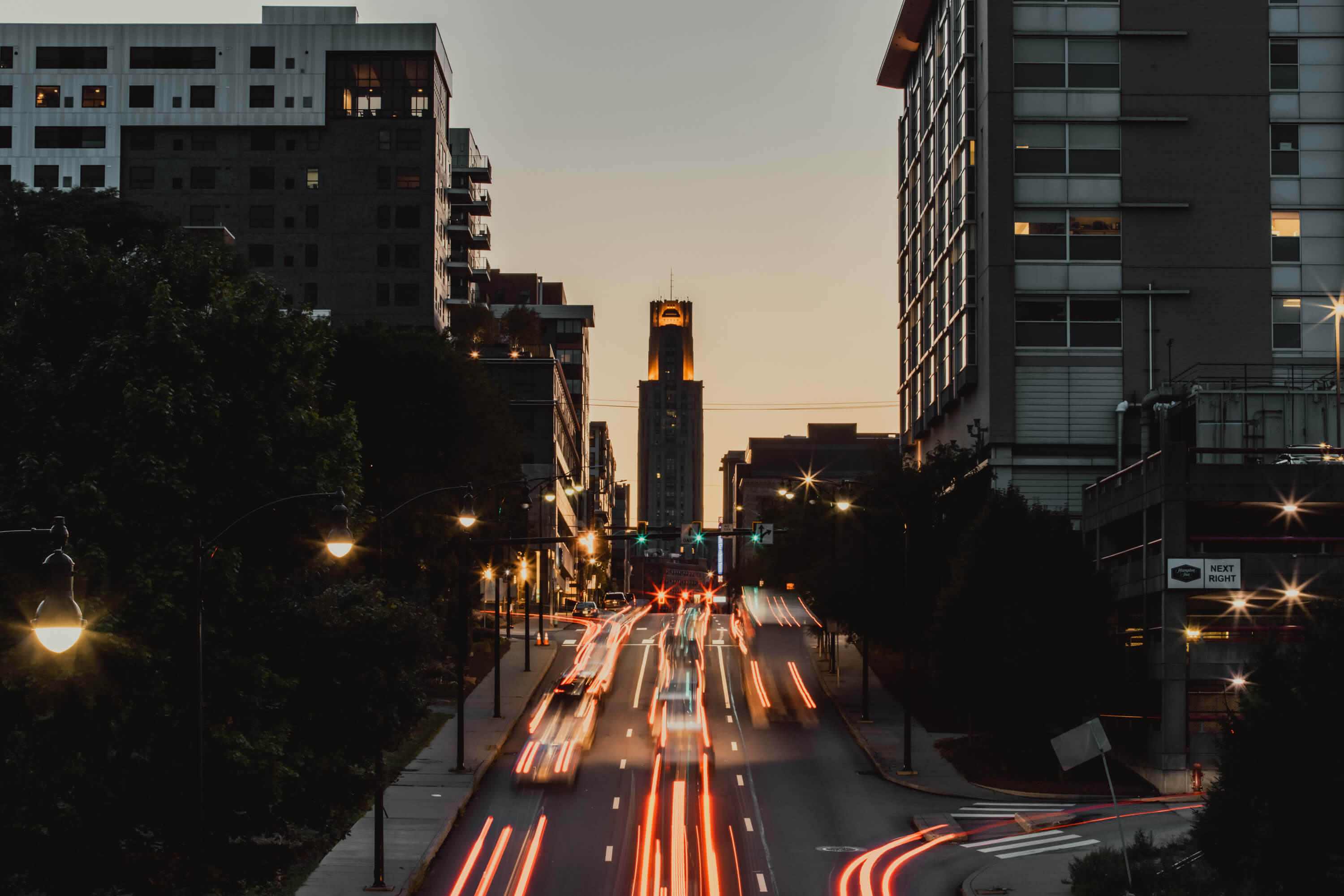 OBID Membership
Discover the benefits of making Oakland home for your business with OBID Member Special Opportunities
Learn More