Do Business
Why Oakland
Often called a 'city within a city,' Oakland is one of Pittsburgh's most vibrant, ethnically diverse, lively, and independent neighborhoods. Prestigious universities and museums, world-class hospitals, grand architecture, quaint coffee shops, international cuisine and specialty shops create the unique scene of Oakland. If you are planning a picnic in the park, an evening of gripping drama or searching for that Picasso masterpiece, Oakland has it all!
An anchor district known for its abundance of Universities and hospitals, Oakland's largest commercial district is located in the midst of one of the largest student body populations in the Pittsburgh area. With over 44,000 students attending the renowned University of Pittsburgh, Carlow University, and Carnegie Mellon University, it's safe to say Oakland is a buzzing college town.
These three Universities along with Oakland's six main Hospitals—UPMC Presbyterian, UPMC Montefiore, Falk Clinic, VA Pittsburgh: The University Drive , Magee-Women's Hospital and Western Psychiatric Institute and Clinic—provide the neighborhood of Oakland with a significant employee base with approximately 19,500 people employed by the educational institutions and nearly 11,000 employed by the hospitals. The Pittsburgh Technology Center also has more than 1,000 workers, including major employers at Steel Dynamics, National Cyber-Forensics and Training Alliance, Braskem, the University of Pittsburgh Center for Biotechnology and Bioengineering, and CenturyLink.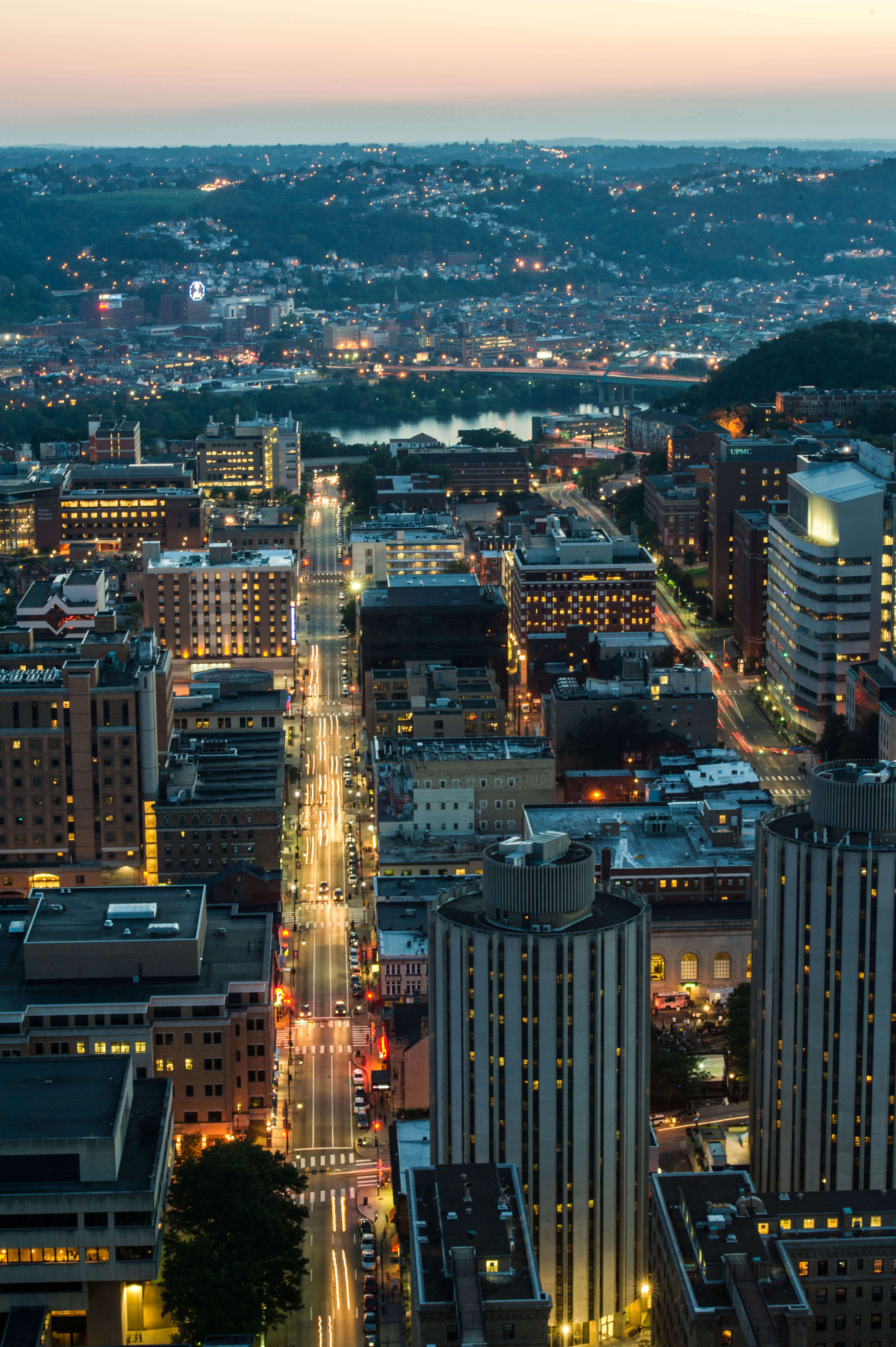 Do Business
Innovation Hub
Oakland is a hub for the rapidly growing innovation economy. This innovation economy is driving a construction boom at the core of the innovation district — $3.8 billion of new real estate projects are underway in and around Oakland. These investments are shaping the future of Western Pennsylvania and providing a physical foundation to some of the most exciting and influential research on the planet.
The private and public projects underway in Oakland will deliver 1.6 million square feet of office space, at least 200,000 square feet of wet lab facilities, 714,000 square feet dedicated to research and innovation, and over 500 new hotel rooms. In addition to these additions, UPMC's three new specialty hospitals position the Pittsburgh Innovation District as a global nexus for translational science in heart and transplant surgeries, vision rehabilitation, and cancer treatment.
Oakland has a long history of being a hub for innovation and creativity. In 1955, Dr. Jonas Salk developed the polio vaccine. In 1963, Dr. Thomas Starzl performed the first liver transplant. Oakland is where Andy Warhol spent his childhood days. It is where a man known as "Mr. Rogers" instilled lessons of self-confidence and compassion into generations of young television viewers and where the music of America's great composer, Stephen Foster is preserved.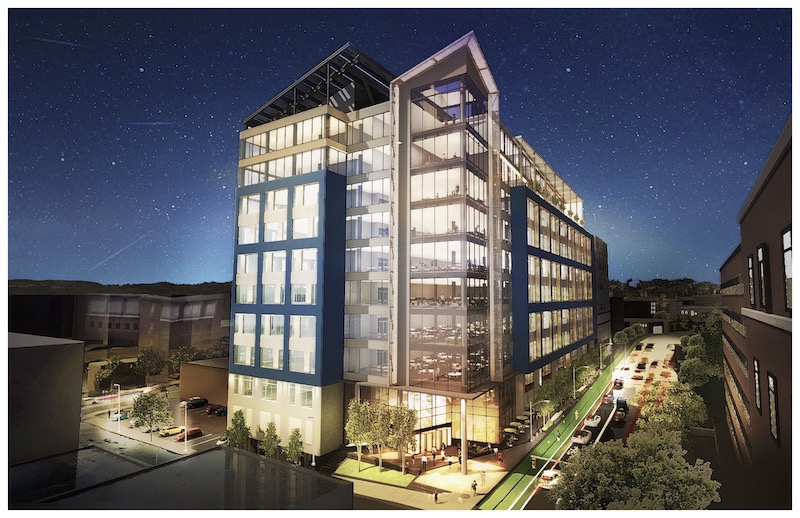 Do Business
Cultural Amenities
In addition to Oakland's "Eds and Meds" destinations, the central Oakland commercial district is located in the midst of several visitor destinations, including the Carnegie Museum of Art, the Carnegie Museum of Natural History, Phipps Conservatory and Botanical Gardens, and Carnegie Library of Pittsburgh. Total admissions at all of the nearby local attractions is estimated at about 1.8 million annually. The corridor is also located close to the now decade-young Schenley Plaza, the site of several music festivals, family programs, the PNC carousel, and two Farmer's Markets.
Not only is Oakland a great place to start a business, it's also a great place to live and play! With world-class museums, some of the city's most innovative and exciting restaurants, cozy cafes and rooftop happy hour spots boasting sweeping city views, you'll find all the culture you could ask for right in the heart of the Pittsburgh Innovation District.
A community filled with history, initiative, education, and art, Oakland is one of Pittsburgh's most efficacious and unique neighborhoods.