Oakland Crossings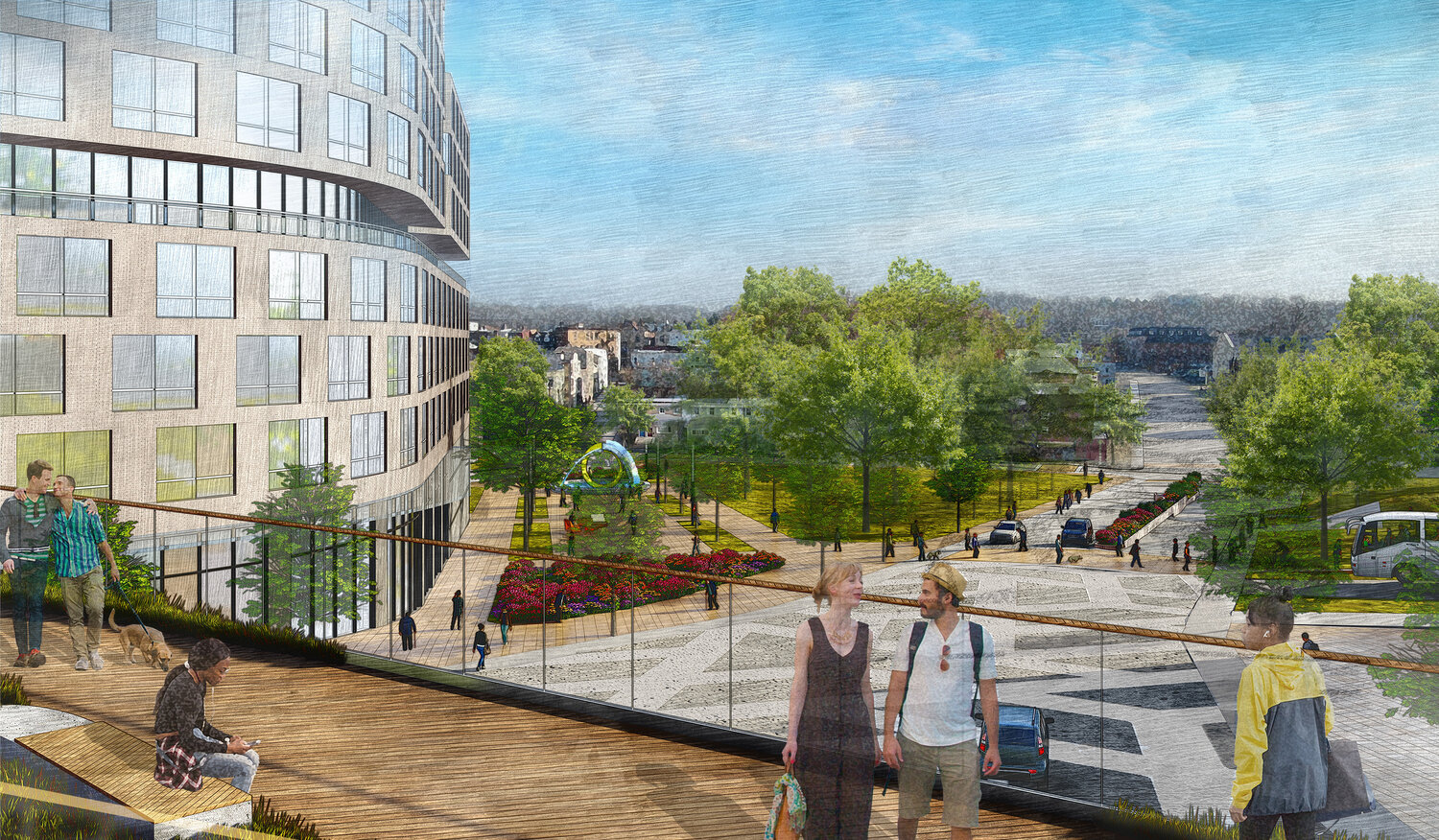 Oakland Crossings
Developer: Walnut Capital
Project summary: Walnut Capital wants to transform a section of Oakland into a world class gateway and desirable neighborhood for all income levels. The project will create up to 4,000 union construction jobs.
From a new neighborhood grocery store, 25% more urban green space, an elevated pedestrian bridge over the Boulevard of the Allies and smoother traffic along the Bates Street corridor — the developer's goal is to accelerate community-driven goals and deliver Oakland residents a stronger neighborhood.
The proposed mixed-use development is driven by data and community feedback from the "Oakland Plan." The information gathering phase is now complete. The community's goals are clear, as articulated in the Oakland Plan Action Teams, and in many ways resonate with Oakland Crossings. Understanding that development could well continue during the planning process, the Oakland Plan Steering Committee issued a letter to developers detailing the kind of projects desired by the community. After participating in the information gathering process and being active listeners, Walnut Capital sought to create a comprehensive development that responds to neighbors' top needs. But existing zoning regulations would not make the development possible. An amendment that would create the fifth "Oakland Public Realm" subdistrict in Oakland is being considered.
Resources:
Oakland Crossings: Our Shared Vission For A Stronger Oakland
Development Goals Letter Oakland Plan Steering Committee
Oakland Plan Steering Committee
Proposed Ordinance to Amend the Pittsburgh Code by the addition of a new Section 908.03.D.5 "Oakland Subdistrict E/ OPR-E: Oakland Crossings".
Watch Presentation to OBID Members
OBID Board Announces Support to Advance Oakland Public Realm-E Legislation