Oakland Sidewalk Poetry Program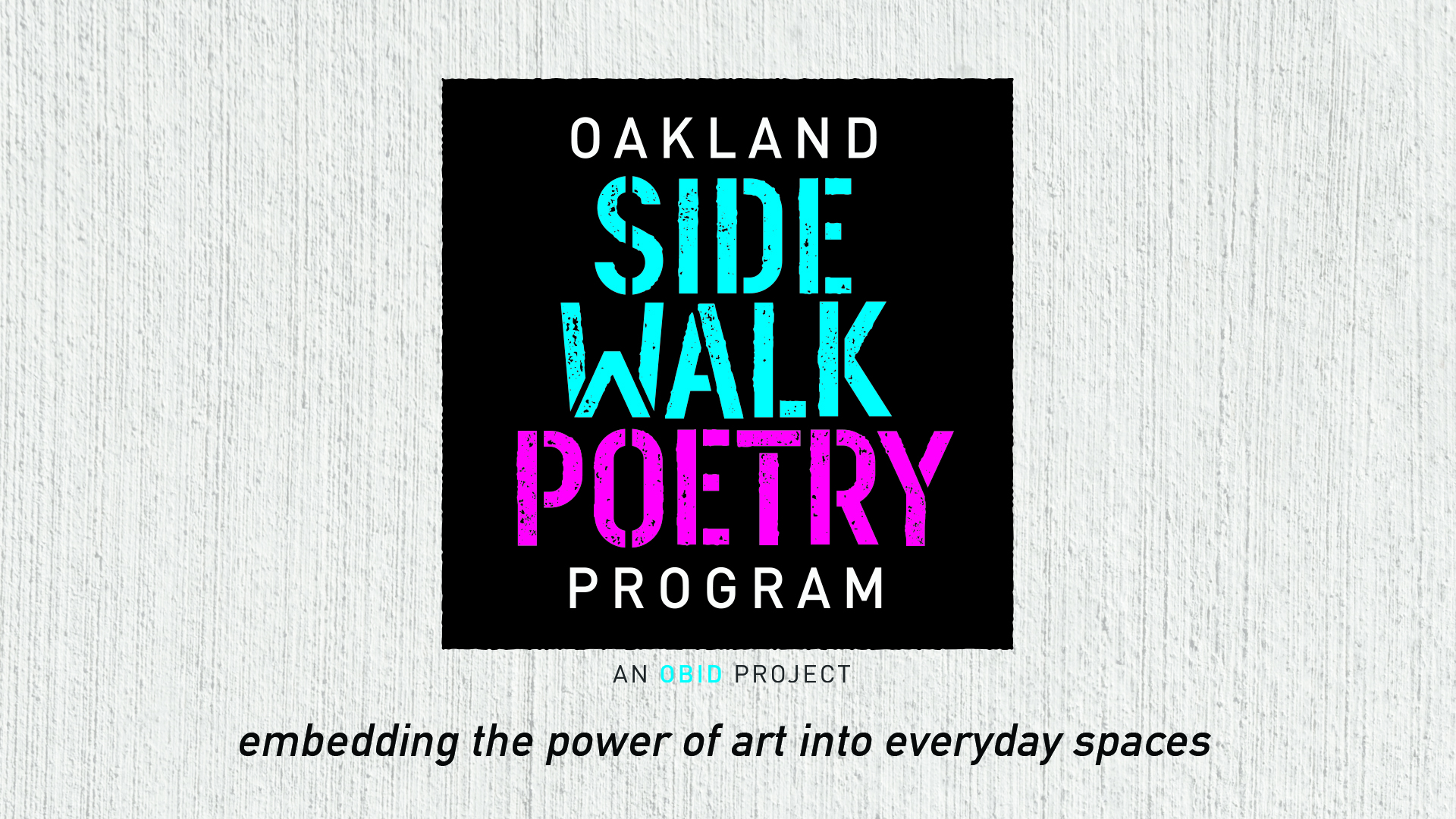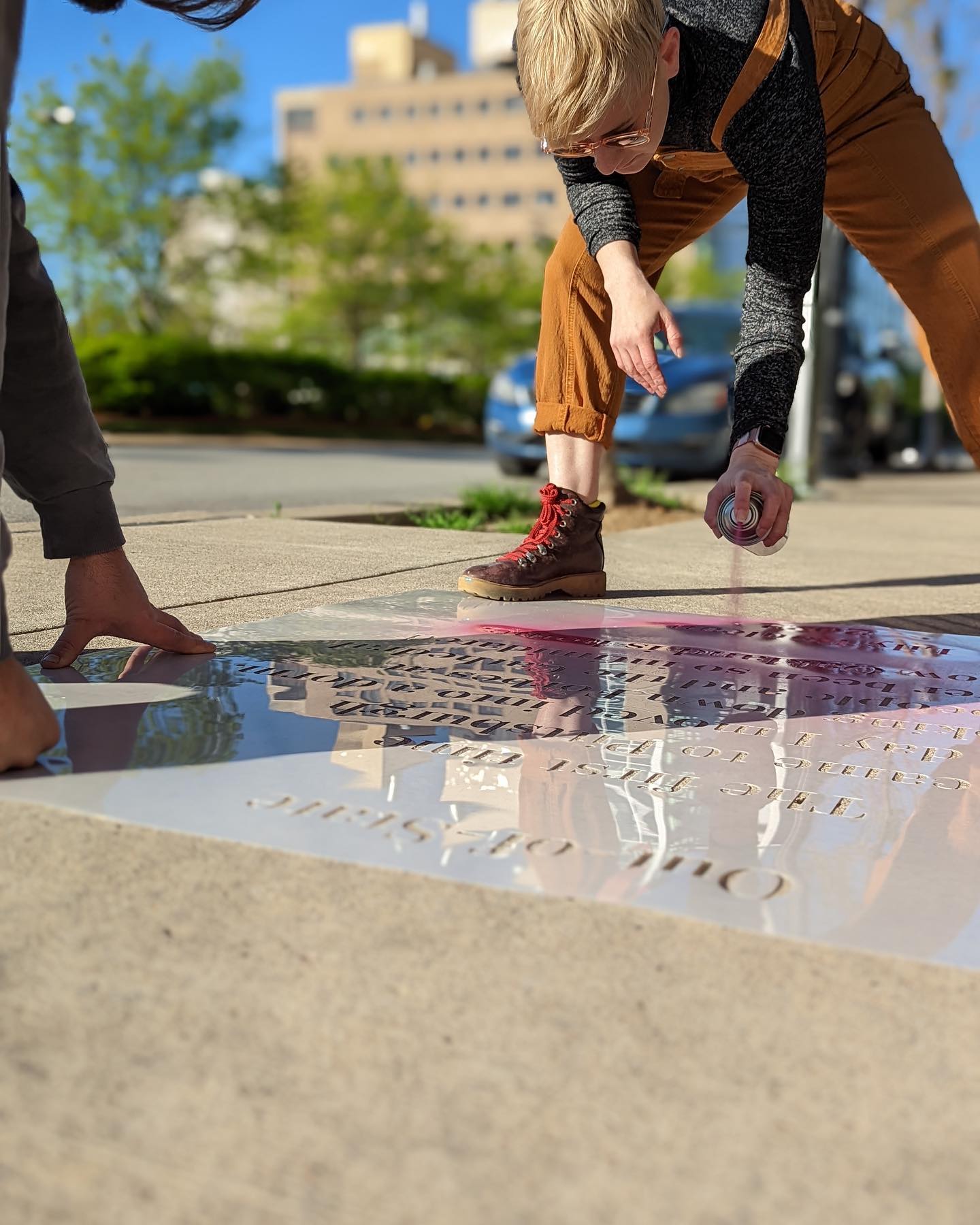 WINNING SUBMISSIONS ANNOUNCEMENT!
Through the Oakland Business Improvement District's sidewalk poetry program, nearly 60 people that live, work, study, or have other connections to the Oakland area of Pittsburgh submitted 82 original poems this year.
Poems were reviewed blindly and selected by a seven-person community panel of jurors. The 25 selected poems have be painted onto city sidewalks by OBID and the locations can be found on the map below!
The selected poets are: Rho Bloom-Wang, Kathy Chenot, Sarah McMullen, Shannon Valenti, Lily Rouleau, Laura Lind, Clara Weibel, Tylar Farmer, Robert Lonie, Lily Keener, Ziva Schmitt, Alexander Miller, Danielle Kelley, Susan Kochman, Lisa Kay Schweyer, Phyliss Anderson, Jonathan Rubin, Jessica Manack, Kira Brice, Erica Hom, and Gabrielle Noye.
The poems have been painted on the sidewalks of Oakland. Read our recent press release about the program here.
View the Oakland Sidewalk Poetry Book here.
Explore the map and discover where the beautiful poems are located. Then go out and see them in person!
You can also download a PDF version of the 2022 Oakland Sidewalk Poetry Program Book of Poems below.
Project Description
Sidewalk poetry builds a sense of local identity and creates unexpected moments of pause, contemplation and reflection for pedestrians.
The 2022 Oakland Sidewalk Poetry Program is an interactive public art project that features poetry that celebrates Oakland's past, present, and future. The poems were chosen in a contest that included a review and blind selection by a panel of jurors representing Oakland residents and local universities, including the University of Pittsburgh, Carnegie Mellon University, and Carlow University. OBID received 82 original poems by nearly 60 people who live, work, study or have other connections to the Oakland area.
Winners of the contest received a $100 award and their poems now appear on sidewalks throughout Oakland. The poems attempt to bring life to often overlooked areas.
"Sidewalk poetry embeds the power of art into our everyday spaces"said Cate Irvin, Director of Placemaking & Activation for OBID. "Especially during the pandemic, our sidewalks have become critical spaces for contemplation, fresh air, and socializing. Sidewalk poetry uplifts these important spaces."
Theme
Celebrating Oakland: Past, Present, and Future
The theme of this year's poetry project is Celebrating Oakland: Past, Present, and Future. We ask that all entrants focus on their experiences of Oakland, Pittsburgh, whether these are residential, work-related, school-related, or visitor experiences.
The poem should reflect on the connections to Oakland and the experiences had within the place.