Oakland Streateries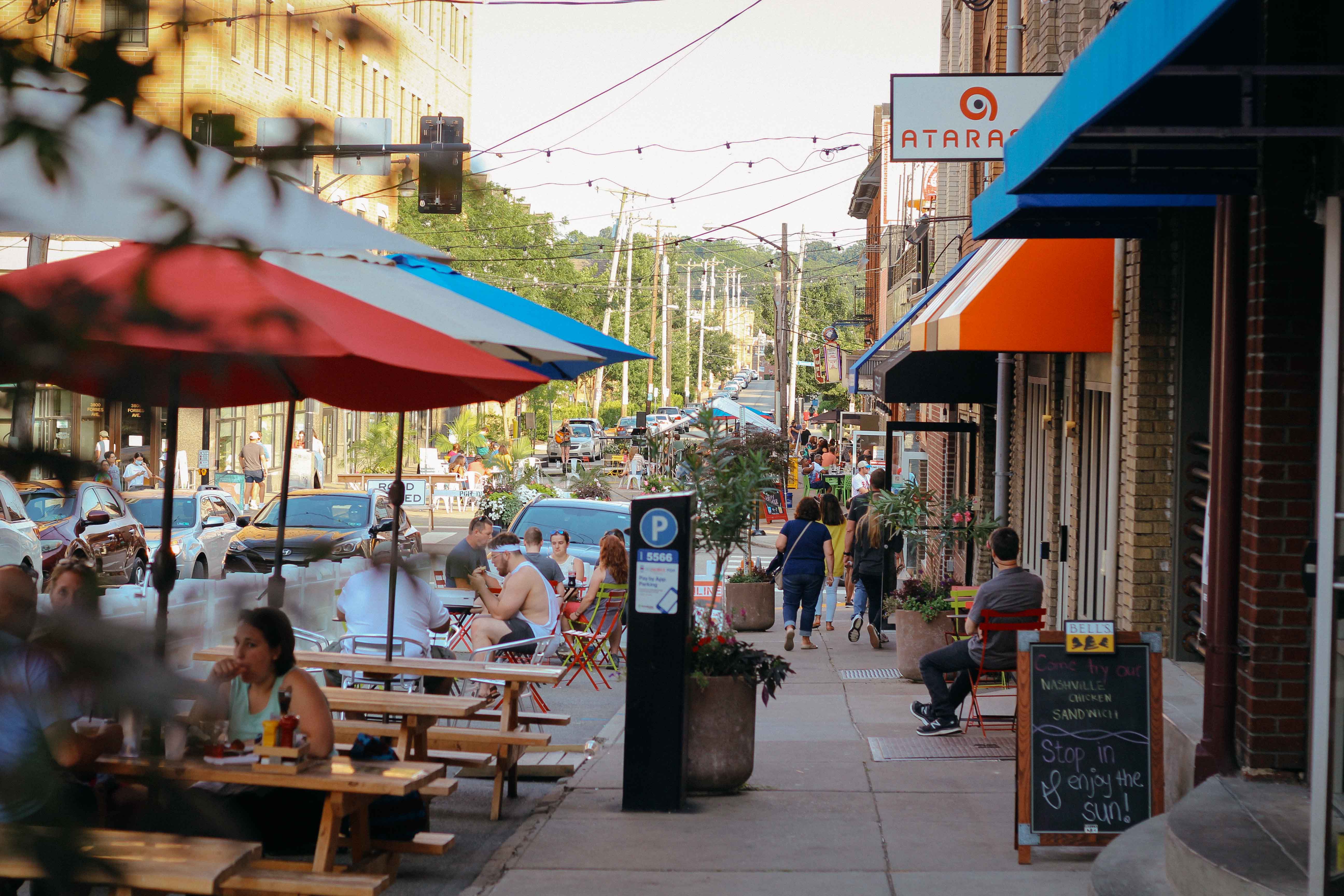 In response to the COVID-19 pandemic, OBID launched the Oakland Streeteries in the spring of 2020. OBID worked with local businesses to create inviting streeteries — outdoor-dining areas built in parking spaces for the existing restaurants - along Oakland Avenue and Meyran Avenue, between Forbes Avenue and Fifth Avenue. These streeteries are a prime example of how we can use lighter, quicker, and cheaper tactical methods to pilot streetscape changes and a fundamental rethinking of our city's streets as places. In March of 2021, the streeteries were installed once again along Oakland Avenue, and Meyran Avenue will allow for outdoor business expansions starting in April 2021.
COVID-19 has quickly pushed businesses into using outdoor spaces in order to accommodate social distancing requirements and capacity limitations and these streeteries provide temporary spaces through rapid city permitting processes. Future programs will explore creating more permanent parklets in these areas if local businesses remain interested and supportive.
Streeteries, despite the name, also aren't just for dining — though restaurants have been the main source of streeteries. Gyms, clothing stores, bookstores and businesses of all kinds can create streeteries to expand their businesses outdoors. As the weather improves, OBID welcomes any district businesses interested in an outdoor expansion to reach out and we can guide them through the process.