Oakland Open Space Pilots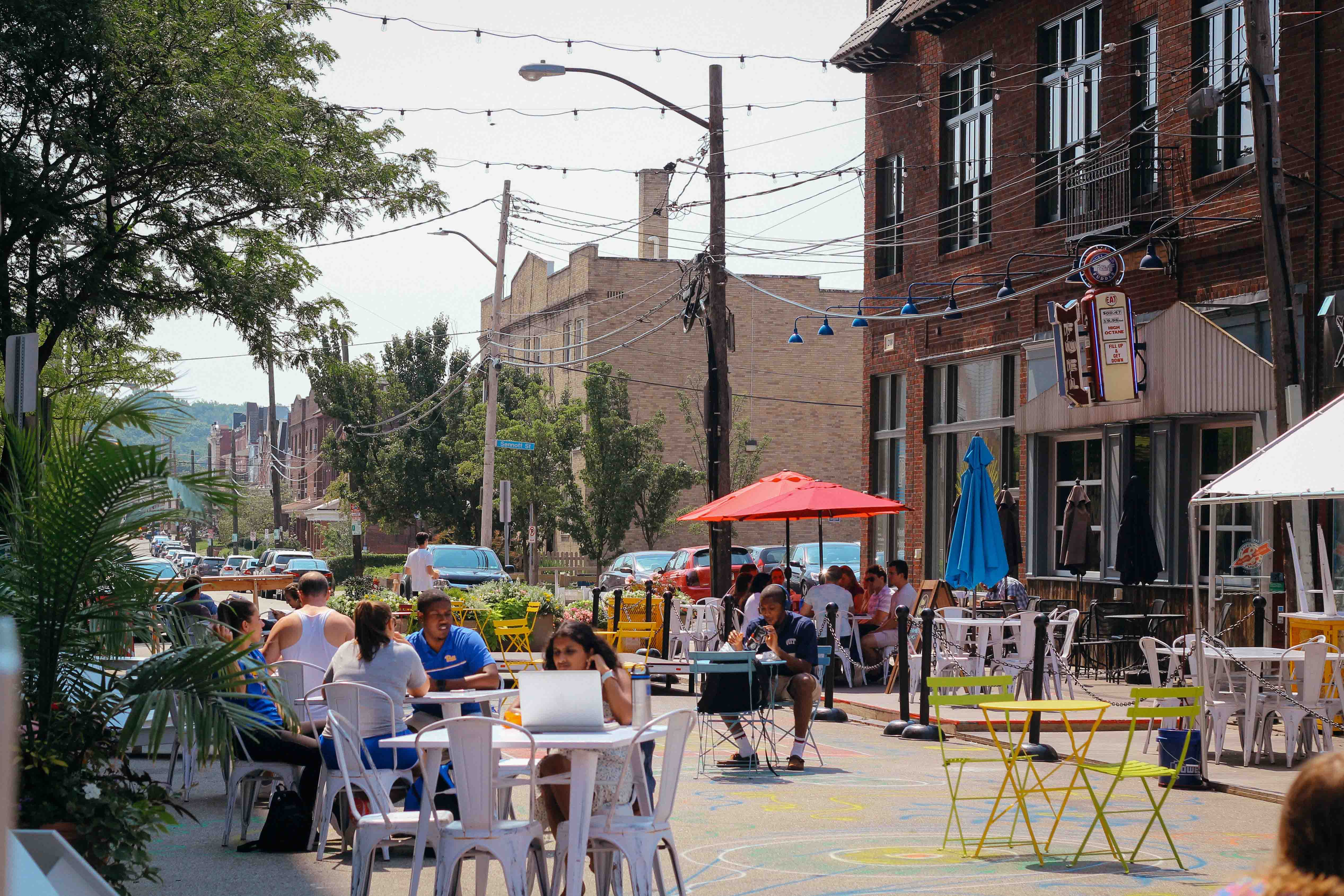 In partnership with the Pittsburgh Innovation District, OBID launched a series of public and open space activation strategies to enhance the look and vibrancy of our business district. OBID and PGH ID have retained local landscape architecture firm Merritt Chase to design a series of pilots, such as new festival style lighting along Oakland Avenue and sidewalk cafe spaces, sidewalk furniture and open space furnishings at various locations in the retail area.
The Forbes Avenue Furniture Project included a series of improvements to enhance pedestrian experience on Forbes Avenue. Local landscape architecture firm, Merritt Chase designed project features including new festival lighting along Oakland Avenue, sidewalk café spaces, open space furnishing and sidewalk furniture. Merritt Chase developed the thoughtful color palette of newly installed benches, trash cans, pole wraps, and planters.
The creative Oakland Avenue Lighting Pilot was installed in winter, 2019. With generous support from UPMC, the Pittsburgh Innovation District, the Hillman Foundation, and the Heinz Endowments, this new installation has dramatically enlivened one of Oakland's most important business corridors.
These pilot projects are anticipated for 15-24 month installations to test the public response. Look out for more in the future! The design services are generously funded by Pittsburgh Innovation District.