GLOWLAND: OAKLAND'S PREMIER WINTER LIGHT FESTIVAL
GLOWLAND is an annual, month-long winter festival beginning the week before Thanksgiving, featuring art installations, live music events and illuminations throughout Oakland.
Due to the enormous success of the inaugural event, GLOWLAND 2023 will kick off November 20th and run through January 2, 2024. The 2023 winter extravaganza will include additional light art installations, live music, parades and happenings in and around Oakland's Business District, while providing interactive family fun entertainment for all.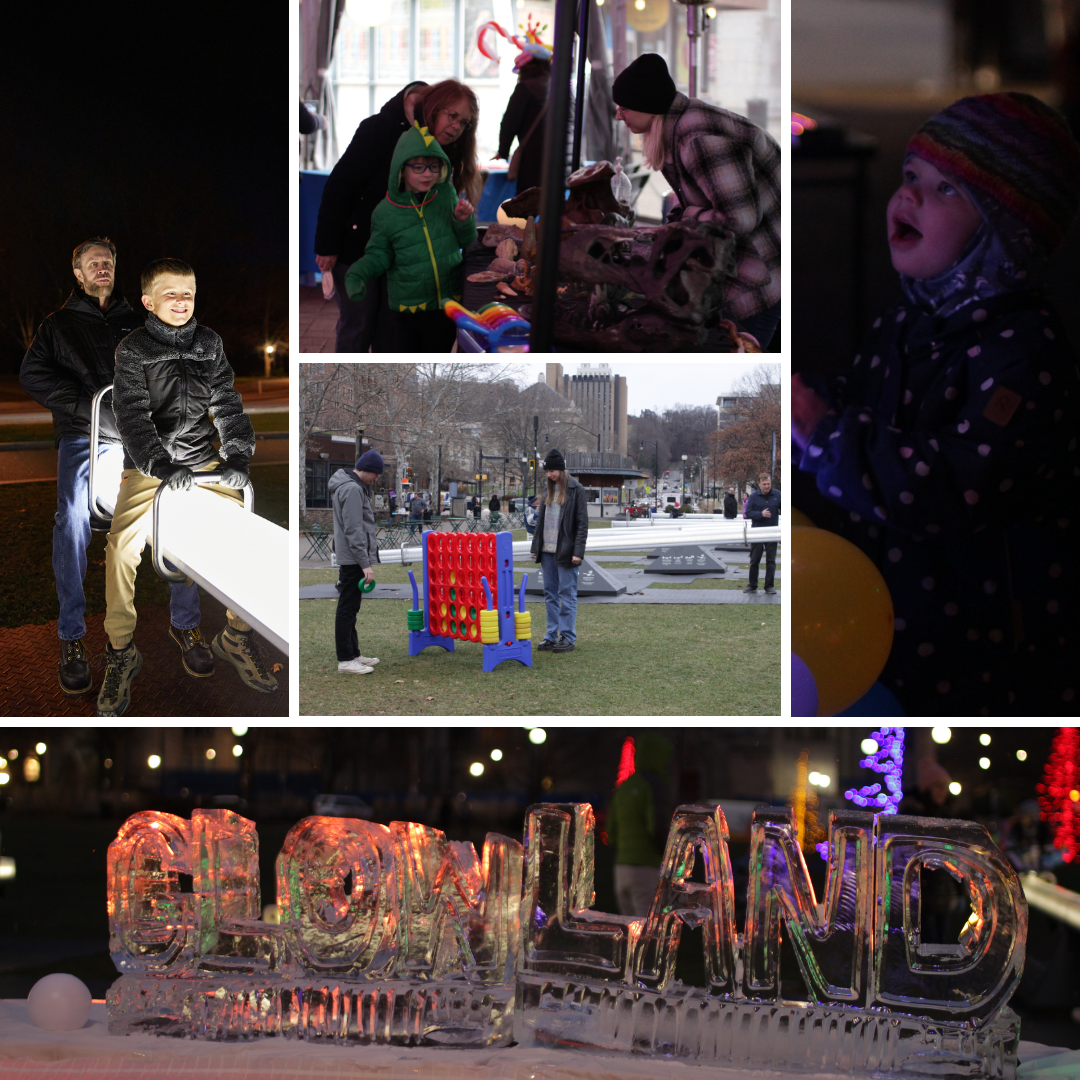 We're Looking For Sponsors!
Want to be a part of Oakland's Annual Winter Light Festival? Click the link below to read our Sponsorship Proposal!
2023 Glowland Sponsor Proposal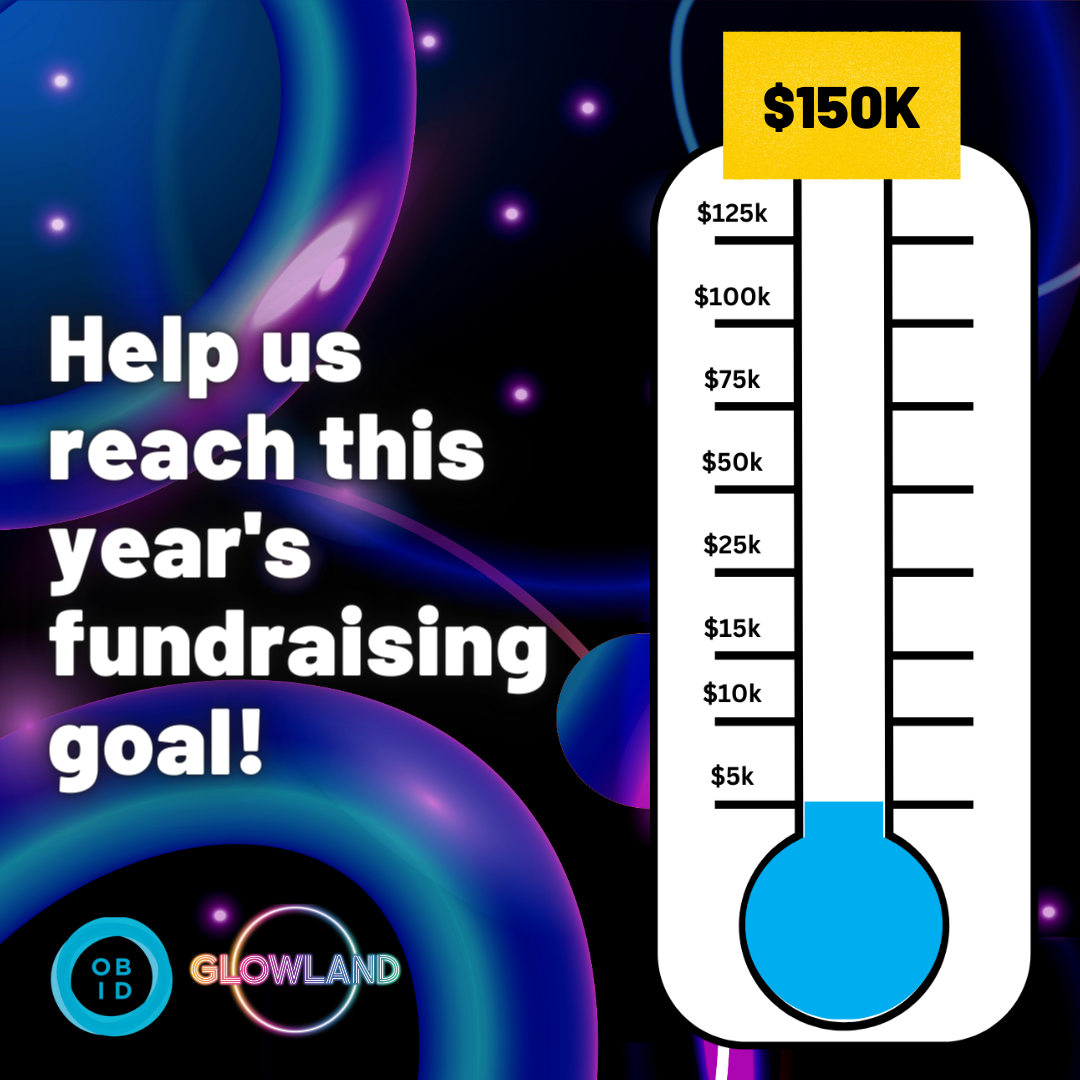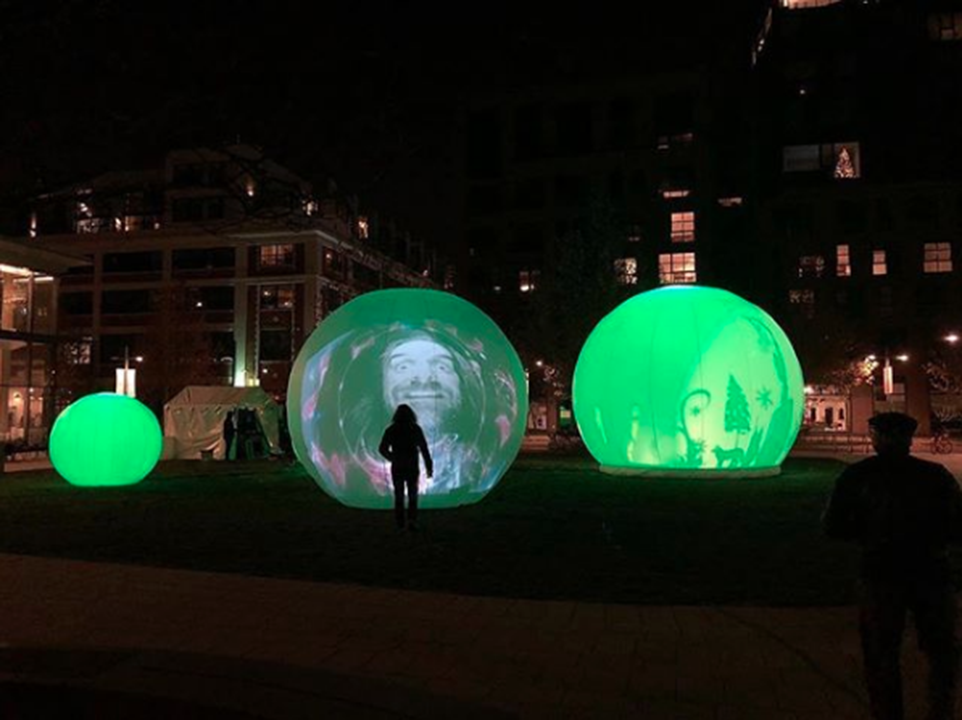 EXPosure in Pittsburgh (2023)
GLOWLAND's signature installation will be presented by the internationally recognized artist team, Lucion Media. They will install EXPosure, a participative installation, composed of 3 selfinflated vinyl spheres, ranging from 8' to 15' feet diameter. By moving a light source in front of their faces, visitors generate a creative, artistic, living projection of themselves. Faces become a brush to play with the light and their self-image.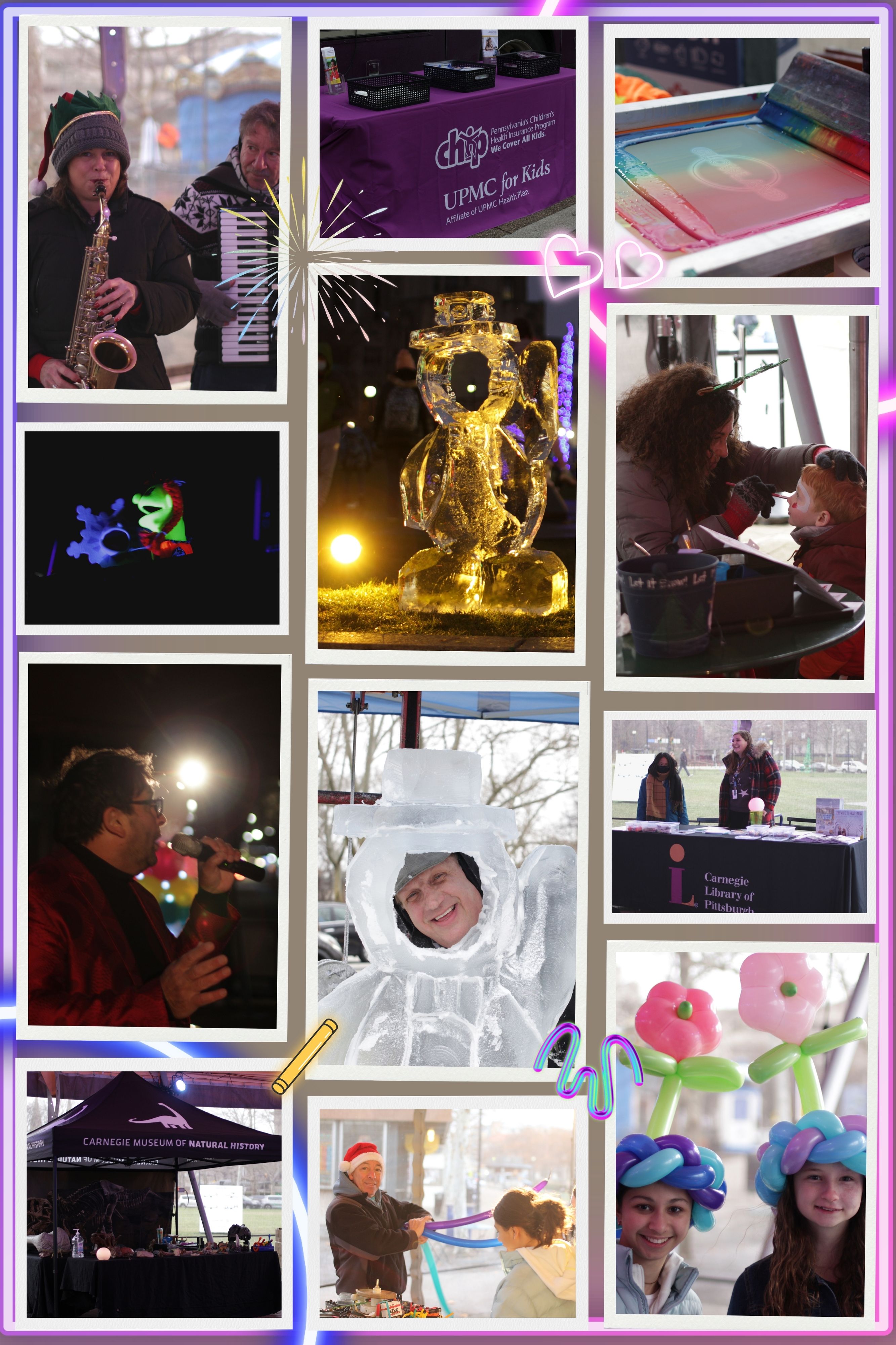 2023 WINTER GLOWLAND FESTIVAL
Activating Oakland:
GLOWLAND will enliven the Oakland area through light, music, and play. Anchored by the EXposure installation, by the international artist group Lucion Media, in Schenley Plaza and the Living Lights installation in the business district, GLOWLAND will feature special events, vendor markets, live music, and activities for the whole family. GLOWLAND will kick off the illumination of the district from November 20 – January 4 when the days start to become shorter and darker. OBID invites all property owners to participate by lighting up their buildings with winter light displays.
Moments of Surpise & Windows of Wonder:
Whether a hidden alley or a darkened storefront, throughout the GLOWLAND Festival, we will work with local artists to illuminate, decorate, and enchant small, hidden, or overlooked corners of the district through light-based art and projections.
GLOW-UP Parties:
OBID will activate Schenley Plaza, where the EXposure installation will be hosted. OBID's primary green spaces in the district will be activated with a glow run / walk, flash mob, live music, games, and family-friendly activities throughout the GLOWLAND Festival.
Contact Us Here!
GLOWLAND'S IMPACT
• 1 MILLION+ PEOPLE visited Oakland in 2022 exceeding pre-pandemic audience levels.
• 30,000+ ENTHUSIASTIC PATRONS visited Impulse (see saws) art installation by the internationally known art group Lucion Media in Schenley Plaza.
• GLOWLAND festival DOUBLED attendance to Schenley Plaza for Thanksgiving weekend as compared to 2021.
• The Carnegie Museums BROKE AUDIENCE RECORDS between Christmas weekend and New Years Day.
• OVER 21 local businesses, universities, and organizations helped support GLOWLAND in the heart of Oakland's business and cultural district.
• At each gateway of Oakland, including in the central business district, A VARIETY OF ART INSTALLATIONS lit the streets and sidewalks of our neighborhoods.
GLOWLAND 2022 was brought to you by: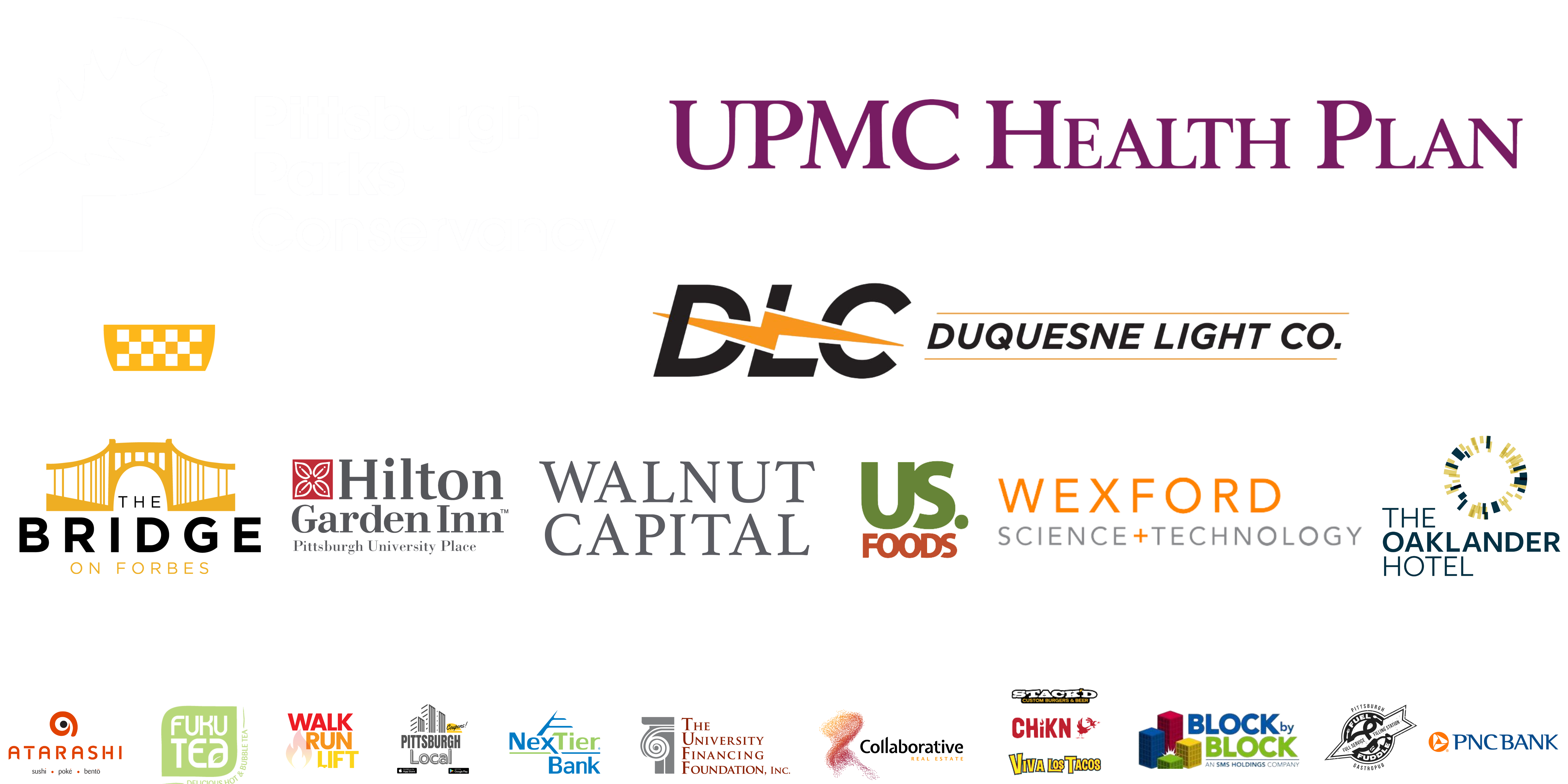 GLOWLAND Sponsors